Shamrock Rd, Gastonia, NC 28056
1,152 sqft 4/2 on corner lot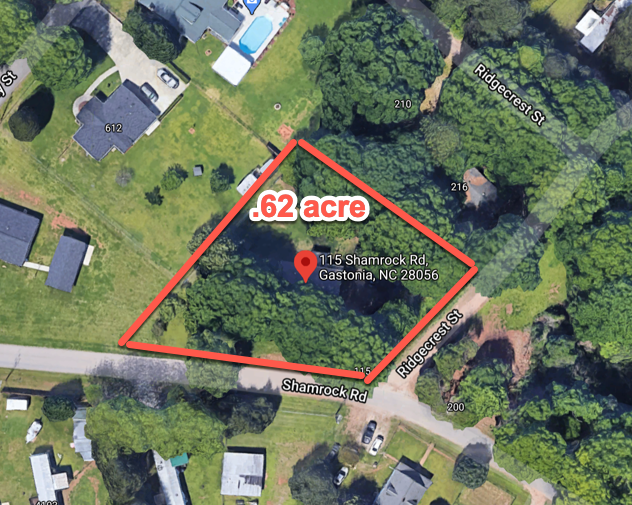 GREAT LOCATION!
3 miles to I-85
4 miles to downtown Mt. HollyFlips in the area drawing around $150/sf
ARV COMPS below…
Shamrock Rd, Gastonia, NC 28056 
Amazing deal for 4 bedrooms! Neighborhood is mixed with singlewide MHs
1,152 sqft, 4 bedrooms, 2 bathrooms built in 1977
Spacious .63 acre corner lot with private well & septic
Roof (2012); Vinyl/aluminum siding needs work
Central heat (old but functioning); window AC
Appears to have original hardwood floors under other flooring
Potential ARV $170k (close to Mount Holly); annual tax $716.07
Currently occupied; will be vacant before closing
---
---
Transaction Details for all properties:
Property As-is
Cash only
Buyer pays all closing costs
$5,000 deposit (applied toward the purchase price)
Guaranteed clear title through closing Attorney
 Have Questions? Want to inspect this property?
Call / Text Rochelle 704-765-4800
Rochelle@solutionhomeinvestors.com
WE ONLY OFFER OUR PERSONALLY OWNED PROPERTIES OR ASSIGNABLE CONTRACTS
Property information presented above is believed to be accurate; buyer to perform due diligence