Get-Away to your own rustic
2-Story Cabin
Off-Market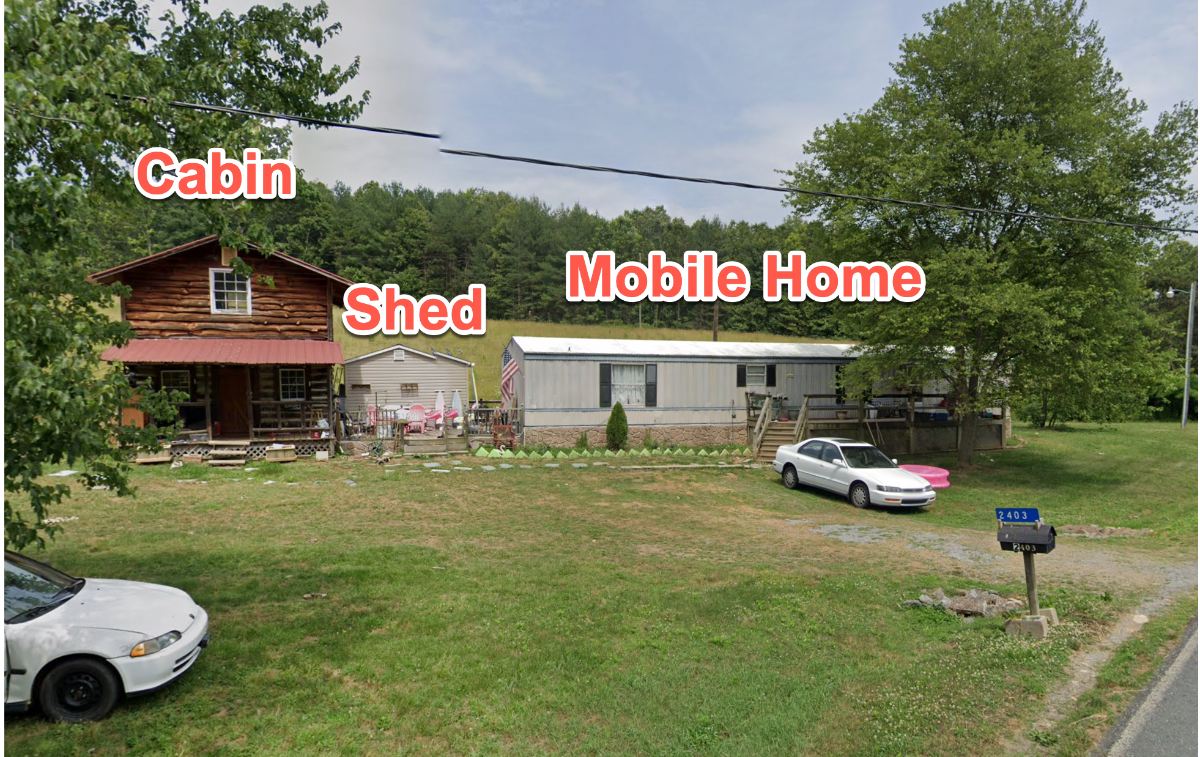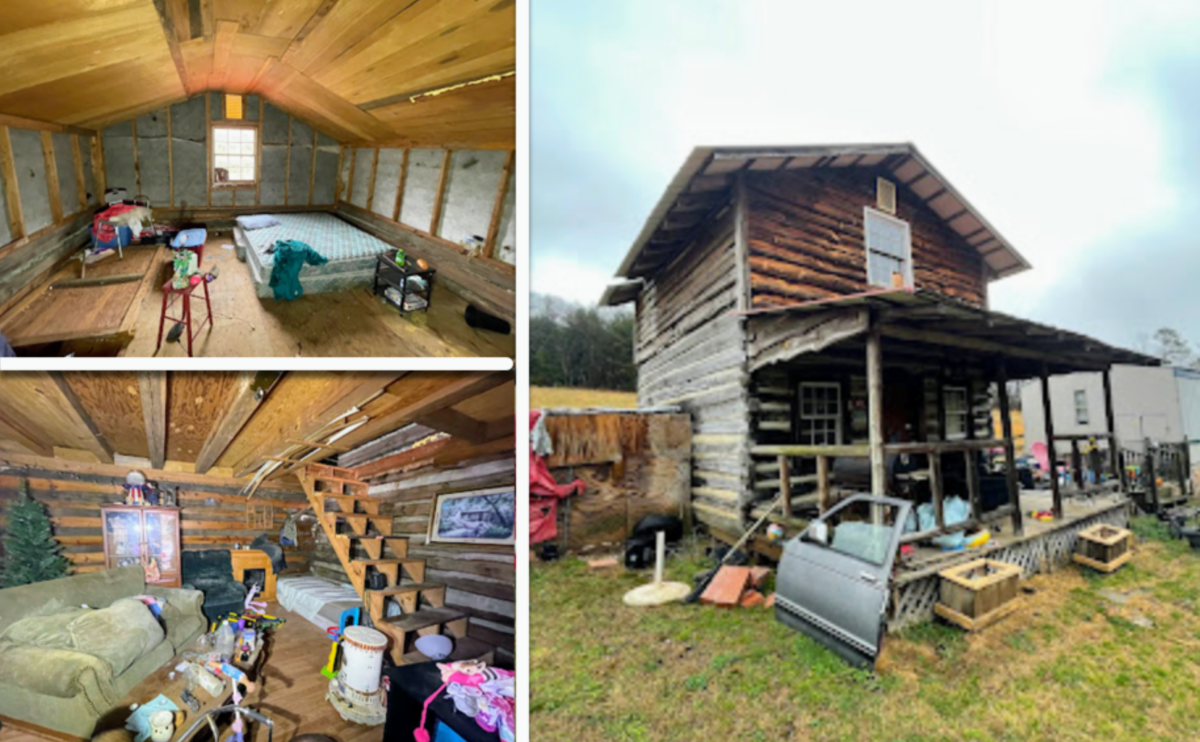 Old Highway 60, Ronda, NC 28670
.88 acre property with 3 buildings
Wilkes County Parcel # 1300860
Unique opportunity to own this CABIN and gain rental income from the mobile home. Spring-fed well has the best kind of water. There is a 2nd septic system from another MH that was removed. Possibly could re-use that septic for the cabin.
Property Details:
Mobile Home in fair rental condition
2-story Log cabin
Heated Shed "Man Cave"
Singlewide (1993)
2 bed 2 bath singlewide, private spring-fed well & septic
Tenants recently vacated and left a mess
Back deck needs to be removed/rebuilt
Log Cabin
100 year-old timber in good condition
Tin Roof (no leaks), wood flooring, electric installed
Access to water (no plumbing installed)
Shed / Man Cave
Carpeted, electric & heat (electric fireplace)
Transaction Details:
Vacant at closing
Cash only
Buyer pays all closing costs
$5,000 deposit (applied toward the purchase price)
Guaranteed clear title through closing Attorney
Property information presented above is believed to be accurate; buyer to perform due diligence
WE ONLY OFFER OUR PERSONALLY OWNED PROPERTIES OR ASSIGNABLE CONTRACTS
Have questions? Want to see this property?
Call / Text Rochelle 704-765-4800
rochelle@solutionhomeinvestors.com