Off-Market
**Good bones! Great reno project!**
Serene Country Setting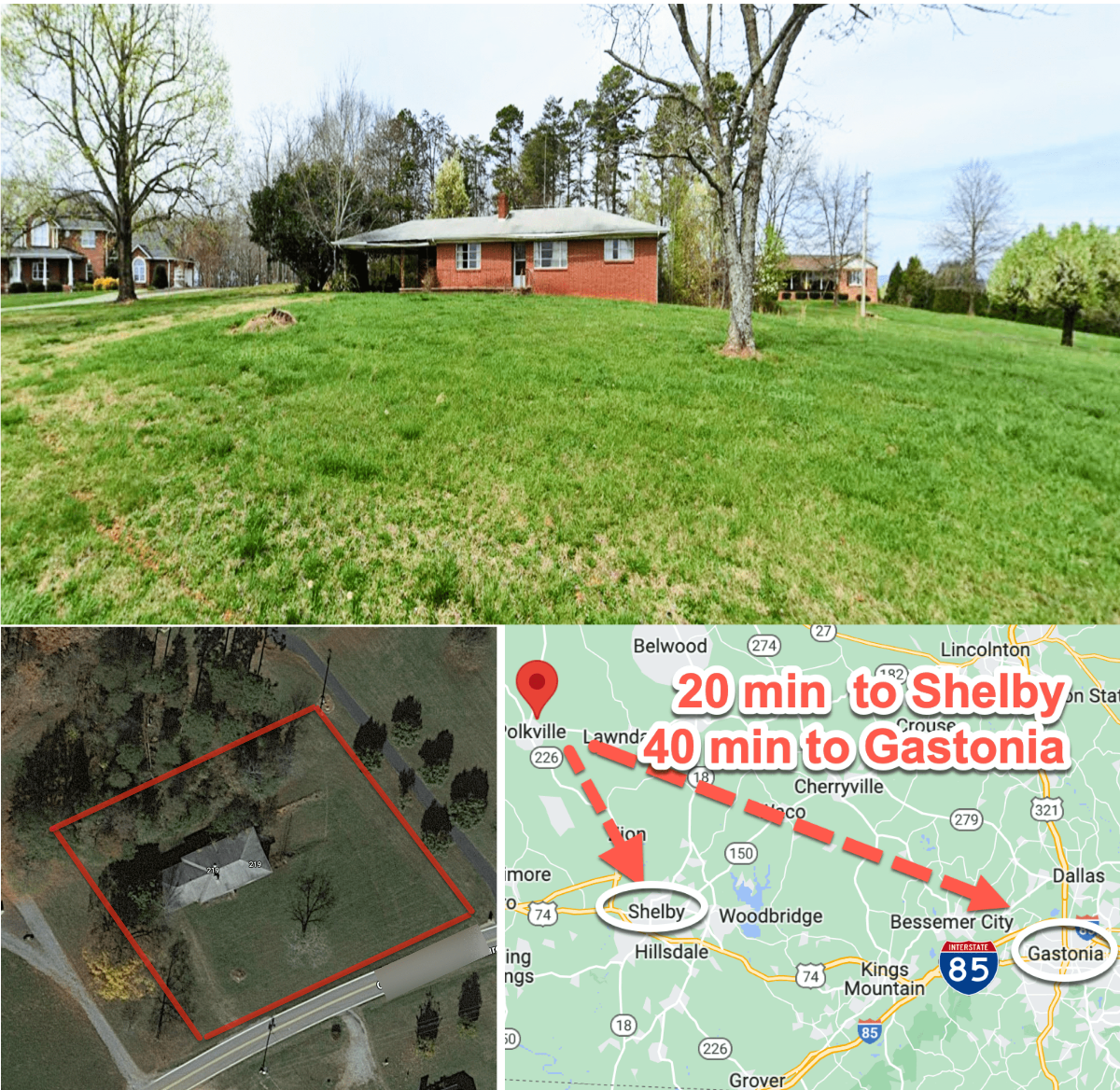 CLICK HERE for ADDRESS Lawndale, NC 28090
Off-Market
**Good bones! Great reno project!**
Serene Country Setting
HOME: 1960 Brick Ranch with carport, 1,620 Sqft, 3 BR/1 BA
LOT: .96 acre, 210 ft. of sprawling road frontage
PLUS Full daylight basement, covered porch, and original hardwood floors

Baseboard electric heat (natural gas is available), and window AC units

When you are in the basement, look up and see some of the wood may need to be replaced (probably from moisture damage)

Needs FULL renovation including electric; 

All utilities currently turned off

, All contents gifted to buyer 🙂

GREAT ARV comps support $250k (+more for basement value)
Property is vacant!
Call/Text ROCHELLE 704-765-4800 or click below to
Ask a question or schedule viewing
---
Comps easily support ARV $250k (+more for basement value)
2 comps on the same road!
---
---
Want to get inside?
To schedule your viewing
CLICK HERE 
Transaction Details:
Vacant at closing

Buyer pays all closing costs

$5,000 deposit (applied toward the purchase price)

Guaranteed clear title through closing Attorney
Have Questions? Want to inspect this property?


Call / Text Rochelle 704-765-4800
Rochelle@solutionhomeinvestors.com
Want to join our BUYER'S LIST?
WE ONLY OFFER OUR PERSONALLY OWNED PROPERTIES OR ASSIGNABLE CONTRACTS
Property information presented above is believed to be accurate; buyer to perform due diligence
View this email in your browser