Off-Market
Your next rental or Airbnb?
House next door was flipped in Nov. for $215k
W Carolina Ave, Bessemer City, NC 28016
Off-Market
Your next rental or Airbnb?
House next door was flipped in Nov. for $215k
Situated in the urban outskirts of quickly-growing Bessemer City. Conveniently located minutes from Kings Mountain, Gastonia and just 30 miles west of Charlotte!
Approx. 900 sqft., 2bd, 1ba, laundry hook ups
Some renovations between 2015 and 2018
Split System HVAC
City Water & Sewer
Sloping floors may need some joist/pier work
See the walk-through video HERE
CLICK HERE FOR GOOGLE MAP (Parcel ID: 120986, Gaston County)
---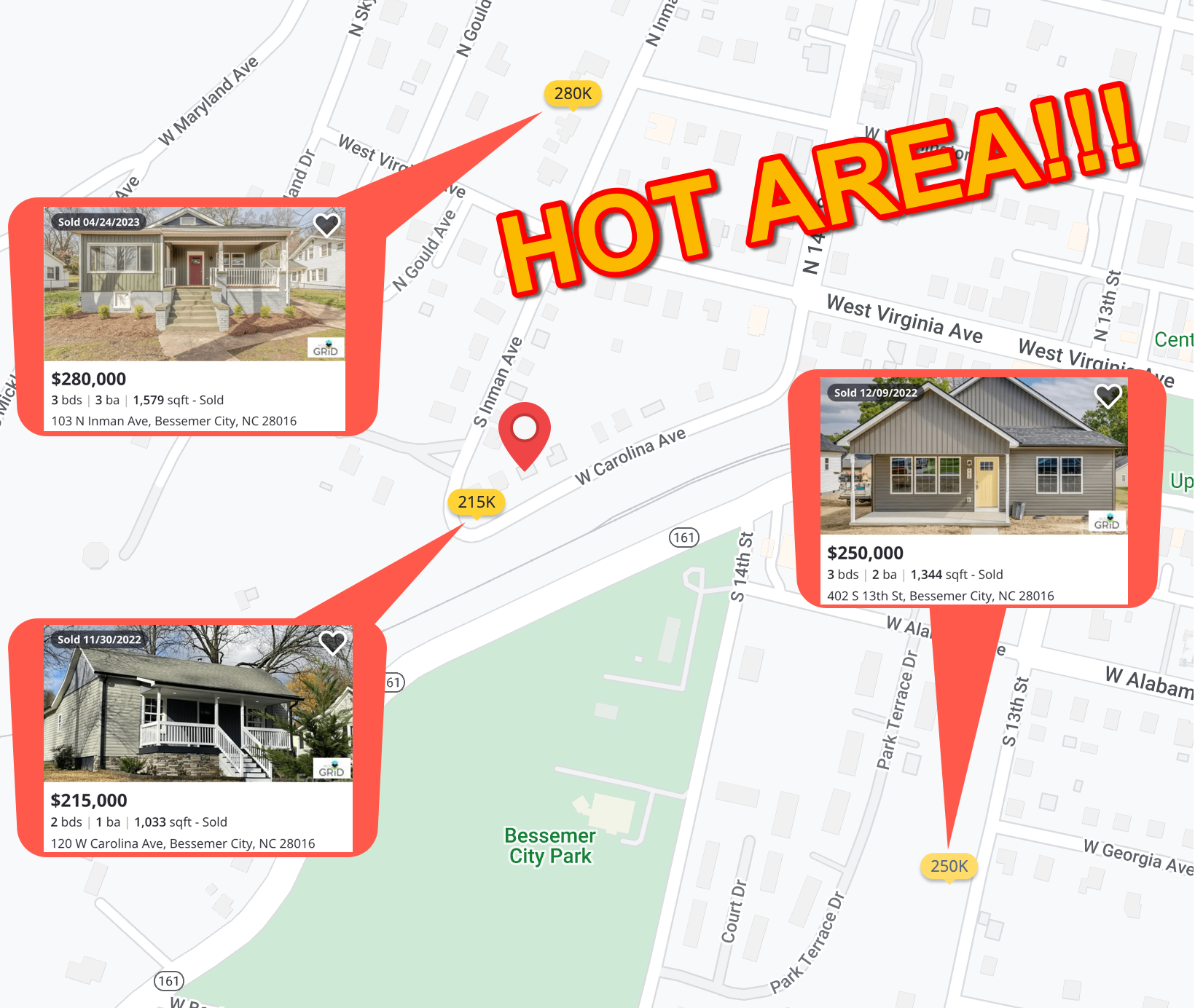 ---
---
Want to get inside?
For lockbox access,
CLICK HERE 
---
Transaction Details:
Vacant & ready for a quick close!
Cash only
Buyer pays all closing costs
$5,000 deposit (applied toward the purchase price)
Guaranteed clear title through closing Attorney
 Have Questions? Want to inspect this property?


Call / Text Rochelle 704-765-4800
Rochelle@solutionhomeinvestors.com
Want to join our BUYER'S LIST?
WE ONLY OFFER OUR PERSONALLY OWNED PROPERTIES OR ASSIGNABLE CONTRACTS
Property information presented above is believed to be accurate; buyer to perform due diligence
View this email in your browser